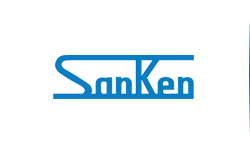 As a specialized semiconductor manufacturer for products such as power modules, power devices, and sensors, Sanken Electric Co., Ltd. is a company which has strong competitiveness in the global market by providing energy savings and solutions, based on our cutting-edge power conversion and motion control technologies. Sanken products are used in familiar things like cars, air conditioners and televisions and also in places that aren't as visible. For over 70 years, our products have supported people's lives. Since its establishment in 1946, Sanken has been constantly involved in research and development. Sanken will continue to work on perpetually innovating technological capabilities and providing products of assured quality to help solve global environmental and social issues and further develop industries, the economy and culture.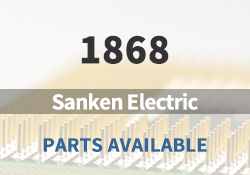 Sanken Electric Main Products

ICs

Microcontrollers(MCU)

Discretes

Automotive ICs

Automotive Discretes

LEDs

Switching Power Supplies

Power Management ICs

Motor Drivers
Sanken Electric Featured Parts (2023/12/8 Update)
More
We are a quality focused industry leader in supplying hard to find, long lead-time, end-of-life (EOL) and obsolete Sanken Electric electronic components.
What We Do
We stocks, sources, and distributes Sanken Electric electronic components to manufacturers of electronic products across a variety of industries.

Quality is Always Our Highest Priority
Our quality control procedures ensure you get the highest quality Sanken Electric parts, free of any substandard which can be prevalent within the electronics industry.

Navigate Sourcing Dilemmas
Our component sourcing team and internal data analytics crew are always working hard to find valuable opportunities for our customers and their key components for cost down spot buys.





ELECTRONIC COMPONENTS DISTRIBUTOR | NHE Electronics is committed to always being one of our customers' favorite suppliers.