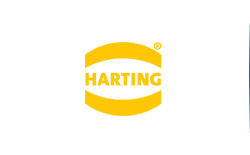 Founder Wilhelm Harting recognized early that the emerging German industry needed technical products. Their committed employees and innovative ideas helped them work towards the goal of developing a connector that would be robust, easy to handle, and applicable for a variety of purposes. Wilhelm Harting had long recognized the need for such a product. And soon thereafter, the Han®connector made its convincing market debut and went on to set a globally recognized standard. He has remained the backbone of the Technology Group during all its changes. Meanwhile, HARTING Technology Group has become a global leader supplying connectivity solutions for the three main lifelines of industrial technology – data, signals and power – with 14 production sites and 43 sales companies worldwide.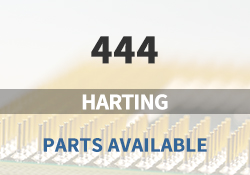 HARTING Main Products

Industrial connectors Han®

Industrial Internet of Things

PCB connectors for industry

Industrial Interface Connectors

System cabling

Industrial Ethernet Switches

Accurate Current measurement

Charging equipment for Electromobility

Solenoid systems
HARTING Featured Parts (2023/12/8 Update)
More
We are a quality focused industry leader in supplying hard to find, long lead-time, end-of-life (EOL) and obsolete HARTING electronic components.
What We Do
We stocks, sources, and distributes HARTING electronic components to manufacturers of electronic products across a variety of industries.

Quality is Always Our Highest Priority
Our quality control procedures ensure you get the highest quality HARTING parts, free of any substandard which can be prevalent within the electronics industry.

Navigate Sourcing Dilemmas
Our component sourcing team and internal data analytics crew are always working hard to find valuable opportunities for our customers and their key components for cost down spot buys.





In addition to
HARTING
, we also focus on the following brands:
ELECTRONIC COMPONENTS DISTRIBUTOR | NHE Electronics is committed to always being one of our customers' favorite suppliers.