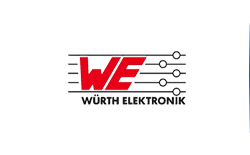 The Wurth Elektronik group of companies, with headquarters in Niedernhall (Hohenlohe), Germany, has about 7,300 employees worldwide and generated global sales of € 823 million in 2020. With 14 production locations worldwide, Wurth Elektronik is one of the most successful companies of the Wurth Group. Wurth Elektronik eiSos is one of Europe's biggest manufacturer of electronic & electromechanical components. Together with Wurth Electronics Midcom, Wurth Elektronik iBE, Erwin Büchele and Wurth Elektronik Stelvio Kontek, Wurth Elektronik eiSos ensures a high availability on all markets. More than 700 sales representatives worldwide make up a direct sales network that is unique in this industry: Local Design in support, all catalogue products in stock and samples free of charge is the promise to our customers.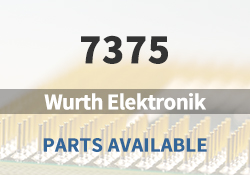 Wurth Elektronik Main Products

Passive Components

Power Modules (MagI3C Series)

Optoelectronic Components

Electro­mechanical Components

Wireless Connectivity & Sensors

Automotive

Custom Magnetics

Quartz Crystals & Oscillators

LED Driver
Wurth Elektronik Featured Parts (2023/12/8 Update)
More
We are a quality focused industry leader in supplying hard to find, long lead-time, end-of-life (EOL) and obsolete Wurth Elektronik electronic components.
What We Do
We stocks, sources, and distributes Wurth Elektronik electronic components to manufacturers of electronic products across a variety of industries.

Quality is Always Our Highest Priority
Our quality control procedures ensure you get the highest quality Wurth Elektronik parts, free of any substandard which can be prevalent within the electronics industry.

Navigate Sourcing Dilemmas
Our component sourcing team and internal data analytics crew are always working hard to find valuable opportunities for our customers and their key components for cost down spot buys.





ELECTRONIC COMPONENTS DISTRIBUTOR | NHE Electronics is committed to always being one of our customers' favorite suppliers.