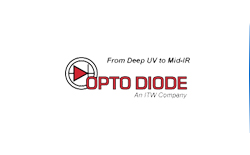 Opto Diode Corporation based in Camarillo, California, has a long history of delivering industry-leading sensors, photodiodes, detectors, and LEDs. Available in standard and custom designs, Opto Diode products have supported the photonics industry for over 30 years and earned a reputation for high performance, superior quality and reliability. With the acquisition of International Radiation Detectors (IRD) in 2011 and the merger of Cal Sensors (CSI) in 2014, Opto Diode now offers industry-leading performance detectors from the extreme UV to the mid-infrared (mid-IR) regions of the electromagnetic spectrum. Our products provide best-of-class high energy particle, electron, X-Ray and UV detection along with superior sensitivity to discriminate trace gases or detect heat, sparks or flames in the mid-IR spectrum. Complemented by high performance LEDs with radiometric emissions from 365nm to 940nm and IR emitters covering 1µm to 10µm, we support a variety of market segments and applications.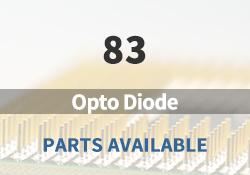 Opto Diode Main Products

Photodiodes

IR Detectors

LEDs

IR Emitters and Controllers

Optoelectronic Subsystems and Modules

Amplifier Hybrids

Position Sensing (PSDs)

Visible (Blue and Red Enhanced Detectors)

EUV Enhanced Detectors (SXUV)
Opto Diode Featured Parts (2023/12/8 Update)
More
We are a quality focused industry leader in supplying hard to find, long lead-time, end-of-life (EOL) and obsolete Opto Diode electronic components.
What We Do
We stocks, sources, and distributes Opto Diode electronic components to manufacturers of electronic products across a variety of industries.

Quality is Always Our Highest Priority
Our quality control procedures ensure you get the highest quality Opto Diode parts, free of any substandard which can be prevalent within the electronics industry.

Navigate Sourcing Dilemmas
Our component sourcing team and internal data analytics crew are always working hard to find valuable opportunities for our customers and their key components for cost down spot buys.





In addition to
Opto Diode
, we also focus on the following brands:
ELECTRONIC COMPONENTS DISTRIBUTOR | NHE Electronics is committed to always being one of our customers' favorite suppliers.