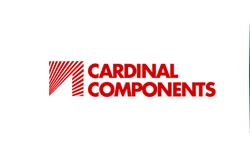 What sets Cardinal Components Inc., apart from its competitors in the commodity-based market of Crystals, Oscillators, TCXO and VCXO quartz based timing products? At Cardinal Components, Inc., we have been supplying the finest quartz crystals and oscillators to the electronic industries in North America, Europe, and Asia since 1986. Throughout our history we have enjoyed long relationships with many customers. They come back because they know that, no matter what the challenge, Cardinal will get the job done! Cardinal's pricing and delivery lead times are the most competitive in the crystal components industry.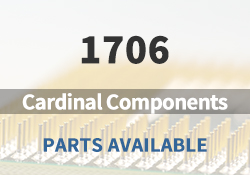 Cardinal Components Main Products

Crystal

Equipment

Legacy Products

OCXO | TCXO | VCXO

Oscillator

Programmable Blanks

Programmable Oscillators

Programmable TCXO

Programmable VCXO
Cardinal Components Featured Parts (2023/12/8 Update)
More
We are a quality focused industry leader in supplying hard to find, long lead-time, end-of-life (EOL) and obsolete Cardinal Components electronic components.
What We Do
We stocks, sources, and distributes Cardinal Components electronic components to manufacturers of electronic products across a variety of industries.

Quality is Always Our Highest Priority
Our quality control procedures ensure you get the highest quality Cardinal Components parts, free of any substandard which can be prevalent within the electronics industry.

Navigate Sourcing Dilemmas
Our component sourcing team and internal data analytics crew are always working hard to find valuable opportunities for our customers and their key components for cost down spot buys.





ELECTRONIC COMPONENTS DISTRIBUTOR | NHE Electronics is committed to always being one of our customers' favorite suppliers.