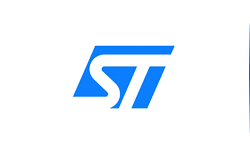 STMicroelectronics is a global semiconductor leader delivering intelligent and energy-efficient products and solutions that power the electronics at the heart of everyday life. ST's products are found everywhere today, and together with our customers, STMicroelectronics are enabling smarter driving and smarter factories, cities and homes, along with the next generation of mobile and Internet of Things devices. By getting more from technology to get more from life, ST stands for life.augmented.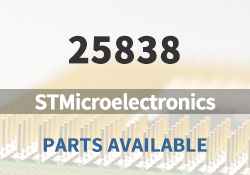 STMicroelectronics Main Products

Amplifiers and Comparators | Audio ICs

Clocks and Timers | Data Converters

Digital Set-Top Box ICs | Diodes and Rectifiers

EMI Filtering and Signal Conditioning | Memories

Interfaces and Transceivers | MEMS and Sensors

Power Management | Power Transistors

Microcontrollers & Microprocessors | NFC

Imaging and Photonics Solutions | SiC Devices

Protections and EMI filters | Wireless Connectivity
STMicroelectronics Featured Parts (2023/12/8 Update)
More
We are a quality focused industry leader in supplying hard to find, long lead-time, end-of-life (EOL) and obsolete STMicroelectronics electronic components.
What We Do
We stocks, sources, and distributes STMicroelectronics electronic components to manufacturers of electronic products across a variety of industries.

Quality is Always Our Highest Priority
Our quality control procedures ensure you get the highest quality STMicroelectronics parts, free of any substandard which can be prevalent within the electronics industry.

Navigate Sourcing Dilemmas
Our component sourcing team and internal data analytics crew are always working hard to find valuable opportunities for our customers and their key components for cost down spot buys.





ELECTRONIC COMPONENTS DISTRIBUTOR | NHE Electronics is committed to always being one of our customers' favorite suppliers.