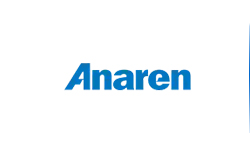 Now Anaren is part of TTM Technologies. Anaren is a leading global designer and manufacturer of high-frequency RF and microwave microelectronics, components, and assemblies for the space, defense, and telecommunications sectors. Anaren's engineering expertise and products are utilized by major manufacturers around the world, in everything from telecommunications networking products, fighter-jet jammers, base-station amplifiers, to communication satellite systems. Anaren's products are the result of innovative engineering, design, materials processing, and world-class volume manufacturing. Since its inception, Anaren's IoT Group has shipped over a million pre-certified RF modules worldwide, using Bluetooth Smart, ZigBee, Wi-Fi, and proprietary technologies and offers a range of wireless devices, cloud software, and integrated sensor-to-cloud solutions to IoT developers and commercial customers.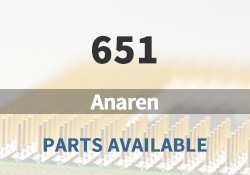 Anaren Main Products

RF and Specialty Components

RF and Microwave

Microelectronics

Xinger® Components

Transceivers

Resistive Components

Beamforming Networks

Integrated RF and Microwave Assemblies

Signal Integrity
Anaren Featured Parts (2023/10/2 Update)
More
We are a quality focused industry leader in supplying hard to find, long lead-time, end-of-life (EOL) and obsolete Anaren electronic components.
What We Do
We stocks, sources, and distributes Anaren electronic components to manufacturers of electronic products across a variety of industries.

Quality is Always Our Highest Priority
Our quality control procedures ensure you get the highest quality Anaren parts, free of any substandard which can be prevalent within the electronics industry.

Navigate Sourcing Dilemmas
Our component sourcing team and internal data analytics crew are always working hard to find valuable opportunities for our customers and their key components for cost down spot buys.





In addition to
Anaren
, we also focus on the following brands:
ELECTRONIC COMPONENTS DISTRIBUTOR | NHE Electronics is committed to always being one of our customers' favorite suppliers.