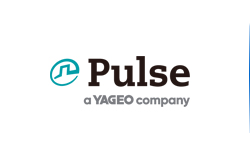 Pulse, a YAGEO company, is a key element in a family of businesses that combine to create one of the largest passive electronic manufacturers in the world. Founded in 1956 in Redwood City, California and acquired by Yageo Corporation in 2018 Pulse has over 60 years of innovation experience and is a leader in technology, design and manufacturing. Our passive electronic components include power and networking magnetics, current sensing, cable harnesses, power supplies, antennas and connectors. Our global customer base include the market leaders in the Communications, Computing, Consumer, Industrial, IoT and Transportation segments. Our products can be found in a wide range of applications including hybrid and electric vehicles, 5G mobile network systems, smart grids, wearables, lighting, cell phones, datacenters, wireless charging, industrial automation equipment and security.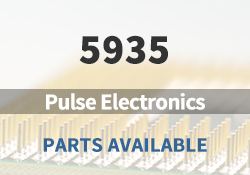 Pulse Electronics Main Products

EMBEDDED

IPD RF COMPONENTS – LTCC

3D ANTENNAS (LDS/LAP/FLUIDANT)

POWER INDUCTORS

POWER TRANSFORMERS

CURRENT SENSE MAGNETICS

SIGNAL TRANSFORMERS

INDUCTORS

CONNECTORS
Pulse Electronics Featured Parts (2023/12/8 Update)
More
We are a quality focused industry leader in supplying hard to find, long lead-time, end-of-life (EOL) and obsolete Pulse Electronics electronic components.
What We Do
We stocks, sources, and distributes Pulse Electronics electronic components to manufacturers of electronic products across a variety of industries.

Quality is Always Our Highest Priority
Our quality control procedures ensure you get the highest quality Pulse Electronics parts, free of any substandard which can be prevalent within the electronics industry.

Navigate Sourcing Dilemmas
Our component sourcing team and internal data analytics crew are always working hard to find valuable opportunities for our customers and their key components for cost down spot buys.





ELECTRONIC COMPONENTS DISTRIBUTOR | NHE Electronics is committed to always being one of our customers' favorite suppliers.