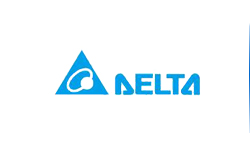 Delta, founded in 1971, is a global provider of power and thermal management solutions. Its mission statement, "To provide innovative, clean and energy-efficient solutions for a better tomorrow," focuses on addressing key environmental issues such as global climate change. As an energy-saving solutions provider with core competencies in power electronics and automation, Delta's business categories include Power Electronics, Automation, and Infrastructure. Delta offers some of the most energy efficient power products in the industry, including switching power supplies with efficiency over 90%, telecom power with up to 98%, and PV inverters with up to 99.2% efficiency.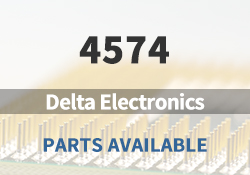 Delta Electronics Main Products

Inductors

RF Inductors

Transformers

Networking

EMI Filters

Solenoids

Current Sensing Resistor

Power Modules

High Current SMT Power Inductors
Delta Electronics Featured Parts (2023/12/8 Update)
More
We are a quality focused industry leader in supplying hard to find, long lead-time, end-of-life (EOL) and obsolete Delta Electronics electronic components.
What We Do
We stocks, sources, and distributes Delta Electronics electronic components to manufacturers of electronic products across a variety of industries.

Quality is Always Our Highest Priority
Our quality control procedures ensure you get the highest quality Delta Electronics parts, free of any substandard which can be prevalent within the electronics industry.

Navigate Sourcing Dilemmas
Our component sourcing team and internal data analytics crew are always working hard to find valuable opportunities for our customers and their key components for cost down spot buys.





ELECTRONIC COMPONENTS DISTRIBUTOR | NHE Electronics is committed to always being one of our customers' favorite suppliers.