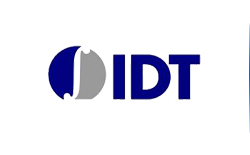 Now Integrated Device Technology (IDT) is part of Renesas Electronics. Integrated Device Technology, Inc. develops system-level solutions that optimize its customers' applications. IDT's market-leading products in RF, high performance timing, memory interface, real-time interconnect, optical interconnect, wireless power and smart sensors are among the company's broad array of complete mixed-signal solutions for the communications, computing, consumer, automotive and industrial segments. Headquartered in San Jose, Calif., IDT has design, manufacturing, sales facilities and distribution partners throughout the world. IDT's products for memory interconnect and specialized power management enable Renesas to create growth in expanding data economy fields and to further strengthen its presence in the industrial and automotive segments.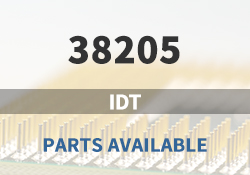 IDT Main Products

Analog Mixed-signal

Smart Sensors

Connectivity

Wireless Power

RF

High-performance Timing

Memory Interface

Real-time Interconnect

Optical Interconnect
IDT Featured Parts (2023/10/2 Update)
More
We are a quality focused industry leader in supplying hard to find, long lead-time, end-of-life (EOL) and obsolete IDT electronic components.
What We Do
We stocks, sources, and distributes IDT electronic components to manufacturers of electronic products across a variety of industries.

Quality is Always Our Highest Priority
Our quality control procedures ensure you get the highest quality IDT parts, free of any substandard which can be prevalent within the electronics industry.

Navigate Sourcing Dilemmas
Our component sourcing team and internal data analytics crew are always working hard to find valuable opportunities for our customers and their key components for cost down spot buys.





In addition to
IDT
, we also focus on the following brands:
ELECTRONIC COMPONENTS DISTRIBUTOR | NHE Electronics is committed to always being one of our customers' favorite suppliers.