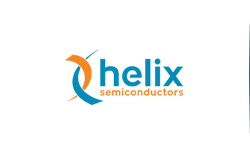 At Helix Semiconductors, we're focused on efficiently powering all things electronic virtually everything that plugs into a wall – for decades to come. We combine research, data, global experience and intuition to create revolutionary energy-efficient power conversion products that are friendly to humans and their environment. A fabless semiconductor design, manufacturing and sales company, Helix Semiconductors' corporate office is located in Irvine, California. Applications addressed by our power conversion technology include those in the consumer, computer, telecom, medical and industrial markets.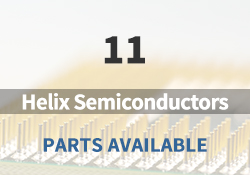 Helix Semiconductors Main Products

MxC® 100 Family

MxC® 200 Family

MxC® 300 Family

Power ICs

DC-DC Converter ICs

AC-DC Converter

Mains Voltage Solutions

DC-DC Solutions

MuxCapacitor Voltage Conversion Cell IP
Helix Semiconductors Featured Parts (2023/10/2 Update)
More
We are a quality focused industry leader in supplying hard to find, long lead-time, end-of-life (EOL) and obsolete Helix Semiconductors electronic components.
What We Do
We stocks, sources, and distributes Helix Semiconductors electronic components to manufacturers of electronic products across a variety of industries.

Quality is Always Our Highest Priority
Our quality control procedures ensure you get the highest quality Helix Semiconductors parts, free of any substandard which can be prevalent within the electronics industry.

Navigate Sourcing Dilemmas
Our component sourcing team and internal data analytics crew are always working hard to find valuable opportunities for our customers and their key components for cost down spot buys.





ELECTRONIC COMPONENTS DISTRIBUTOR | NHE Electronics is committed to always being one of our customers' favorite suppliers.