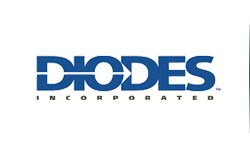 Diodes Incorporated, a Standard and Poor's Smallcap 600 and Russell 3000 Index company, is a leading global manufacturer and supplier of high-quality application-specific standard products within the broad discrete, logic, analog, and mixed-signal semiconductor markets. Diodes serves the consumer electronics, computing, communications, industrial, and automotive markets. Diodes' products include diodes; rectifiers; transistors; MOSFETs; GPP bridges; GPP rectifiers; protection devices; function-specific arrays; single gate logic; amplifiers and comparators; Hall-effect and temperature sensors; power management devices, including AC-DC converters and controllers, DC-DC switching and linear voltage regulators, voltage references, and LED drivers; along with special-function devices, such as USB power switches, load switches, voltage supervisors, and motor controllers. Diodes also has timing, connectivity, switching, and signal integrity solutions for high-speed signals.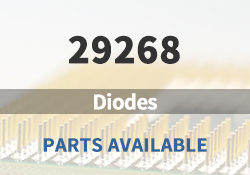 Diodes Incorporated Main Products

Discrete Semiconductor Components

Power Management

Connectivity & Timing

Analog

Logic

Automotive

Contact Image Sensors

Bipolar Transistors

AC-DC Converters
Diodes Incorporated Featured Parts (2023/12/8 Update)
More
We are a quality focused industry leader in supplying hard to find, long lead-time, end-of-life (EOL) and obsolete Diodes Incorporated electronic components.
What We Do
We stocks, sources, and distributes Diodes Incorporated electronic components to manufacturers of electronic products across a variety of industries.

Quality is Always Our Highest Priority
Our quality control procedures ensure you get the highest quality Diodes Incorporated parts, free of any substandard which can be prevalent within the electronics industry.

Navigate Sourcing Dilemmas
Our component sourcing team and internal data analytics crew are always working hard to find valuable opportunities for our customers and their key components for cost down spot buys.





ELECTRONIC COMPONENTS DISTRIBUTOR | NHE Electronics is committed to always being one of our customers' favorite suppliers.