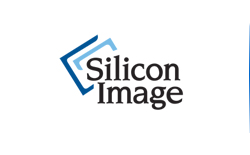 Now Silicon Image is part of Lattice Semiconductor. Silicon Image (SIMG) is a leading provider of multimedia connectivity solutions and services for mobile, consumer electronics and PC markets. Silicon Image's semiconductor and intellectual property products feature wireless and wired technologies that deliver connectivity across a wide array of devices in the home, office and on the go. Silicon Image has driven the creation of the industry standards HDMI®, DVI™, MHL® and WirelessHD®, and offers manufacturers comprehensive standards interoperability and compliance testing services via its wholly-owned subsidiary, Simplay Labs. Silicon Image has successfully established numerous global technology standards, and built a highly valued intellectual property portfolio in wired connectivity, millimeter wave wireless technology and software services solutions.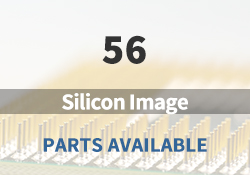 Silicon Image Main Products

HDMI 2.1 eARC Technology

Port Processors

Video Processors

HDMI Transmitters

HDMI Converters

HDMI Bridges

HDMI Receivers

iTDMS Transmitters

DVI Receivers
Silicon Image Featured Parts (2023/12/8 Update)
More
We are a quality focused industry leader in supplying hard to find, long lead-time, end-of-life (EOL) and obsolete Silicon Image electronic components.
What We Do
We stocks, sources, and distributes Silicon Image electronic components to manufacturers of electronic products across a variety of industries.

Quality is Always Our Highest Priority
Our quality control procedures ensure you get the highest quality Silicon Image parts, free of any substandard which can be prevalent within the electronics industry.

Navigate Sourcing Dilemmas
Our component sourcing team and internal data analytics crew are always working hard to find valuable opportunities for our customers and their key components for cost down spot buys.





In addition to
Silicon Image
, we also focus on the following brands:
ELECTRONIC COMPONENTS DISTRIBUTOR | NHE Electronics is committed to always being one of our customers' favorite suppliers.