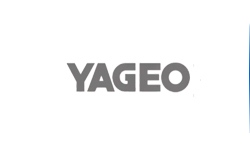 Founded in 1977, YAGEO Corporation is a leading global electronic component company with capabilities on a global scale, including production and sales facilities in Asia, Europe and the Americas. The corporation provides one-stop-shopping, offering its complete product portfolio of resistors, capacitors, wireless and circuit protection components to meet the diverse requirements of customers. YAGEO currently ranks as the world No.1 in chip-resistors, No.1 in tantalum capacitor, No. 3 in MLCCs, with strong global presence - 47 sales offices, 40 Manufacturing sites, 20 R&D centers and 30,000 employees worldwidely. YAGEO's broad product offerings are targeting at key vertical markets, including applications for consumer electronics, industrial, telecommunications, power & energy, IoT and automotive & transportation.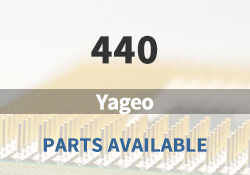 Yageo Main Products

Chip Resistors

MLCC

Through Hole Resistors

Wireless Components

Circuit Protection Components

Electrolytic Capacitors

Inductors & Coils

TVS

ESD
Yageo Featured Parts (2023/12/8 Update)
More
We are a quality focused industry leader in supplying hard to find, long lead-time, end-of-life (EOL) and obsolete Yageo electronic components.
What We Do
We stocks, sources, and distributes Yageo electronic components to manufacturers of electronic products across a variety of industries.

Quality is Always Our Highest Priority
Our quality control procedures ensure you get the highest quality Yageo parts, free of any substandard which can be prevalent within the electronics industry.

Navigate Sourcing Dilemmas
Our component sourcing team and internal data analytics crew are always working hard to find valuable opportunities for our customers and their key components for cost down spot buys.





In addition to
Yageo
, we also focus on the following brands:
ELECTRONIC COMPONENTS DISTRIBUTOR | NHE Electronics is committed to always being one of our customers' favorite suppliers.