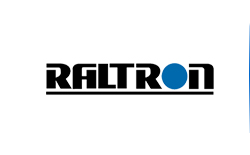 Founded in Miami, Fl. in 1983, Raltron Electronics Corporation has grown to become one of the most recognized and experienced manufacturers of frequency management product in the world. From simple tuning fork crystals to high stability oven controlled crystal oscillators, Raltron offers the most comprehensive line of frequency management devices in the industry. Raltron's commitment to research and development has allowed the continuous creation of leading edge crystal and oscillators devices and technologies over many years. Today, Raltron provides high performance frequency control solutions that meet and exceed customer expectations in terms of price, quality, applications engineering, and customer support.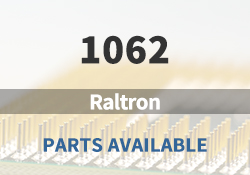 Raltron Main Products

Precision Oscillators

Resonators

VCXO, TCXO, OCXO

RF products

LTCC Filters

Baluns

Band-Pass Filters

RF Connectors

Frequency Components
Raltron Featured Parts (2023/10/2 Update)
More
We are a quality focused industry leader in supplying hard to find, long lead-time, end-of-life (EOL) and obsolete Raltron electronic components.
What We Do
We stocks, sources, and distributes Raltron electronic components to manufacturers of electronic products across a variety of industries.

Quality is Always Our Highest Priority
Our quality control procedures ensure you get the highest quality Raltron parts, free of any substandard which can be prevalent within the electronics industry.

Navigate Sourcing Dilemmas
Our component sourcing team and internal data analytics crew are always working hard to find valuable opportunities for our customers and their key components for cost down spot buys.





In addition to
Raltron
, we also focus on the following brands:
ELECTRONIC COMPONENTS DISTRIBUTOR | NHE Electronics is committed to always being one of our customers' favorite suppliers.