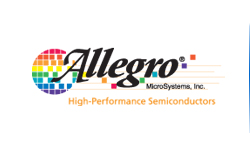 With more than 30 years of experience developing advanced semiconductor technology and application-specific algorithms, Allegro MicroSystems is a global leader in power and sensing solutions for motion control and energy-efficient systems. Through Allegro MicroSystems' innovations, Allegro are helping our customers make breakthrough advancements in areas like advanced mobility, green energy, and factory automation. Each year Allegro ship over one billion units into these applications to support our 10,000+ customers around the globe, including over 50 automotive OEMs. At Allegro MicroSystems, we're passionate about developing intelligent solutions that move the world toward a safer and more sustainable future – while giving our customers a competitive edge...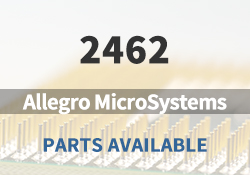 Allegro MicroSystems Main Products

Current Sensors

Switches and Latches

Magnetic Position Sensors

Magnetic Speed Sensors

Interface ICs

Photonics

Regulators

ClearPower Modules

LED Drivers
Allegro MicroSystems Featured Parts (2023/12/8 Update)
More
We are a quality focused industry leader in supplying hard to find, long lead-time, end-of-life (EOL) and obsolete Allegro MicroSystems electronic components.
What We Do
We stocks, sources, and distributes Allegro MicroSystems electronic components to manufacturers of electronic products across a variety of industries.

Quality is Always Our Highest Priority
Our quality control procedures ensure you get the highest quality Allegro MicroSystems parts, free of any substandard which can be prevalent within the electronics industry.

Navigate Sourcing Dilemmas
Our component sourcing team and internal data analytics crew are always working hard to find valuable opportunities for our customers and their key components for cost down spot buys.





ELECTRONIC COMPONENTS DISTRIBUTOR | NHE Electronics is committed to always being one of our customers' favorite suppliers.