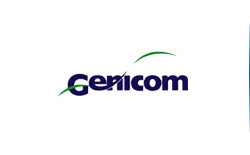 Since its foundation, Genicom Co., Ltd. has grown into a total solution specialist in ultra violet ray detection technology and products on the back of specialized GaN-based technology and is doing its utmost to emerge as a global sensor. specialist by developing various detection and application technologies related to environment. In particular, it aims to create a beautiful company by continuously improving technologies and services and giving back to the society so that human beings can lead a pleasant life in harmony with the environment and both customers and business partners can feel happy.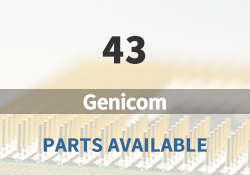 Genicom Main Products

UV Sensor

UV Probe

UV Meter
Genicom Featured Parts (2023/6/7 Update)
More
We are a quality focused industry leader in supplying hard to find, long lead-time, end-of-life (EOL) and obsolete Genicom electronic components.
What We Do
We stocks, sources, and distributes Genicom electronic components to manufacturers of electronic products across a variety of industries.

Quality is Always Our Highest Priority
Our quality control procedures ensure you get the highest quality Genicom parts, free of any substandard which can be prevalent within the electronics industry.

Navigate Sourcing Dilemmas
Our component sourcing team and internal data analytics crew are always working hard to find valuable opportunities for our customers and their key components for cost down spot buys.





In addition to
Genicom
, we also focus on the following brands:
ELECTRONIC COMPONENTS DISTRIBUTOR | NHE Electronics is committed to always being one of our customers' favorite suppliers.