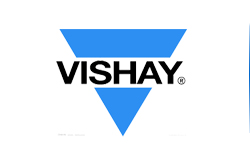 Vishay, founded in 1962 by Dr. Felix Zandman, began operations with foil resistors and strain gages as its initial product offerings. From there Vishay would grow and strengthen over decades, arriving where Vishay are today: one of the world's most trusted manufacturers of electronic components. From discrete semiconductors to passive components; from the smallest diode to the most powerful capacitor, Vishay's breadth of products is the very foundation that brings modern technology to life, every day, for everyone. In 1985, Vishay began an ongoing series of strategic acquisitions to become a broad-line manufacturer of electronic components. Vishay's acquisitions include such top names as Siliconix, Telefunken, the infrared component business of Infineon, General Semiconductor, Dale, Draloric, Sprague, Vitramon, and BCcomponents.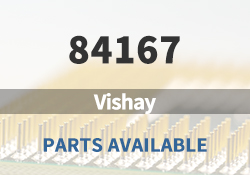 Vishay Main Products

DIODES AND RECTIFIERS

DISCRETE THYRISTORS

IC - POWER AND LINEAR

MOSFETS

OPTOELECTRONICS

POWER MODULES

CAPACITORS | SENSORS

RESISTORS

INDUCTORS AND MAGNETICS
Vishay Featured Parts (2023/12/8 Update)
More
We are a quality focused industry leader in supplying hard to find, long lead-time, end-of-life (EOL) and obsolete Vishay electronic components.
What We Do
We stocks, sources, and distributes Vishay electronic components to manufacturers of electronic products across a variety of industries.

Quality is Always Our Highest Priority
Our quality control procedures ensure you get the highest quality Vishay parts, free of any substandard which can be prevalent within the electronics industry.

Navigate Sourcing Dilemmas
Our component sourcing team and internal data analytics crew are always working hard to find valuable opportunities for our customers and their key components for cost down spot buys.





In addition to
Vishay
, we also focus on the following brands:
ELECTRONIC COMPONENTS DISTRIBUTOR | NHE Electronics is committed to always being one of our customers' favorite suppliers.