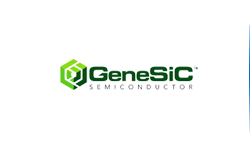 GeneSiC is a pioneer and world leader in Silicon Carbide technology, while also invested in high power Silicon technologies. The global leading manufacturers of industrial and defense systems depend on GeneSiC's technology to elevate the performance and efficiency of their products. GeneSiC technology plays a key enabling role in conserving energy in a wide array of high power systems. GeneSiC's technology enables efficient harvesting of renewable energy sources. GeneSiC electronic components run cooler, faster, and more economically. GeneSiC hold leading patents on widebandgap power device technologies; a market that is projected to reach $1 billion by 2022.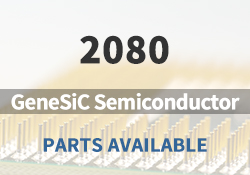 GeneSiC Semiconductor Main Products

SiC MOSFET

SiC Schottky MPS™

SiC PiN

SiC Junction Transistor

SiC Products

Silicon Products

Bridge Rectifier

Rectifier Module

Stud Rectifier
GeneSiC Semiconductor Featured Parts (2023/10/2 Update)
More
We are a quality focused industry leader in supplying hard to find, long lead-time, end-of-life (EOL) and obsolete GeneSiC Semiconductor electronic components.
What We Do
We stocks, sources, and distributes GeneSiC Semiconductor electronic components to manufacturers of electronic products across a variety of industries.

Quality is Always Our Highest Priority
Our quality control procedures ensure you get the highest quality GeneSiC Semiconductor parts, free of any substandard which can be prevalent within the electronics industry.

Navigate Sourcing Dilemmas
Our component sourcing team and internal data analytics crew are always working hard to find valuable opportunities for our customers and their key components for cost down spot buys.





ELECTRONIC COMPONENTS DISTRIBUTOR | NHE Electronics is committed to always being one of our customers' favorite suppliers.