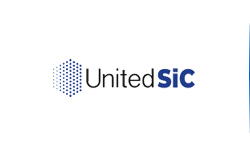 Now UnitedSiC is part of Qorvo. UnitedSiC FETs are enjoying widespread acceptance in fast-growing markets around the globe, particularly in high voltage DC-DC power conversion topologies such as LLC, and Phase Shifted Full Bridge, as well as AC-DC applications such as 6-switch SiC solutions replacing Vienna Rectifier and Totem Pole PFC. In the fast-growing market of EV motor drives, UnitedSiC's industry highest performance, lowest R(DS)-on FETs, with ratings at both 650 V and 1200 V, are quickly becoming the product of choice for EV power designers.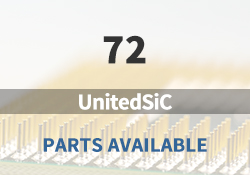 UnitedSiC Main Products

SIC FETS

SIC JFETS

SIC SCHOTTKY DIODES

UJ3C SiC FET Series

UF3C/SC SiC FET Series

UJ4C/SC SiC FET Series
UnitedSiC Featured Parts (2023/12/8 Update)
More
We are a quality focused industry leader in supplying hard to find, long lead-time, end-of-life (EOL) and obsolete UnitedSiC electronic components.
What We Do
We stocks, sources, and distributes UnitedSiC electronic components to manufacturers of electronic products across a variety of industries.

Quality is Always Our Highest Priority
Our quality control procedures ensure you get the highest quality UnitedSiC parts, free of any substandard which can be prevalent within the electronics industry.

Navigate Sourcing Dilemmas
Our component sourcing team and internal data analytics crew are always working hard to find valuable opportunities for our customers and their key components for cost down spot buys.





In addition to
UnitedSiC
, we also focus on the following brands:
ELECTRONIC COMPONENTS DISTRIBUTOR | NHE Electronics is committed to always being one of our customers' favorite suppliers.