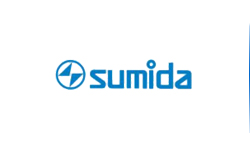 Sumida is a global leader in the design and manufacture of coil-related components and modules. Specialising in custom design solutions, Sumida's products are used in a wide range of applications from consumer electronic devices through to home appliances, automotive electronics, green energy solutions, industrial electronics and medical healthcare devices and equipment. Sumida's core product scope includes components and modules such as power inductors & transformers, automotive keyless antennas, xenon ignitor modules, mobile communications equipment, radio frequency identification tags (RFID), power inverters for solar power generators and components for industrial lighting solutions. In addition, Sumida also provide the complimentary products and services such as magnetic materials, ceramics, flexible connectors and electronic manufacturing services (EMS).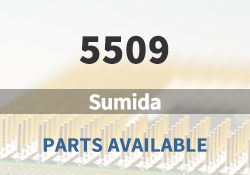 Sumida Main Products

Power Inductors

RF Inductors

Power Transformers

EMC Coils | Flexible Connections

Signal Magnetics

Sensors & Actuators

Power Modules

Automotive Modules

Magnetic Materials, EMS
Sumida Featured Parts (2023/12/8 Update)
More
We are a quality focused industry leader in supplying hard to find, long lead-time, end-of-life (EOL) and obsolete Sumida electronic components.
What We Do
We stocks, sources, and distributes Sumida electronic components to manufacturers of electronic products across a variety of industries.

Quality is Always Our Highest Priority
Our quality control procedures ensure you get the highest quality Sumida parts, free of any substandard which can be prevalent within the electronics industry.

Navigate Sourcing Dilemmas
Our component sourcing team and internal data analytics crew are always working hard to find valuable opportunities for our customers and their key components for cost down spot buys.





In addition to
Sumida
, we also focus on the following brands:
ELECTRONIC COMPONENTS DISTRIBUTOR | NHE Electronics is committed to always being one of our customers' favorite suppliers.