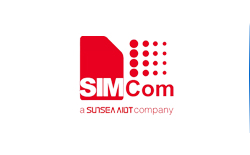 SIMCom Wireless Solutions Limited is global leading Machine-to-Machine (M2M) wireless modules and solutions supplier, Since established in 2002, SIMCom has been fully committed to provide a variety of wireless technology platform modules and terminal level solutions around the world, such as 5G, C-V2X, LPWA, LTE-A, Smart Module, LTE, WCDMA/HSPA(+), GSM/GPRS and GNSS Modules. According to the latest M2M report by ABI Research Inc., a leading U.S. market research company, SIMCom has led the world in wireless communication module sales for four consecutive years. As the Internet of Things (IoT) experiences explosive growth, SIMCom continuously satisfies the demand for IoT in various sectors with its 17 years of professional technical innovation and service capabilities.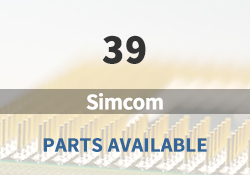 Simcom Main Products

5G

LPWA

4G

LTE-A

Smart Modules

Automotive Modules

3G, 2G

GNSS

Wi-Fi
Simcom Featured Parts (2023/6/9 Update)
More
We are a quality focused industry leader in supplying hard to find, long lead-time, end-of-life (EOL) and obsolete Simcom electronic components.
What We Do
We stocks, sources, and distributes Simcom electronic components to manufacturers of electronic products across a variety of industries.

Quality is Always Our Highest Priority
Our quality control procedures ensure you get the highest quality Simcom parts, free of any substandard which can be prevalent within the electronics industry.

Navigate Sourcing Dilemmas
Our component sourcing team and internal data analytics crew are always working hard to find valuable opportunities for our customers and their key components for cost down spot buys.





In addition to
Simcom
, we also focus on the following brands:
ELECTRONIC COMPONENTS DISTRIBUTOR | NHE Electronics is committed to always being one of our customers' favorite suppliers.