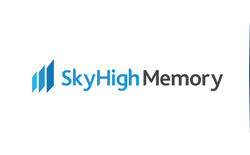 SkyHigh Memory is a technology leader that designs, develops, and markets high performance non-volatile Flash Memory products for the following key markets: (i) automotive, (ii) communications, (iii) digital consumer, and (iv) industrial and medical. Official launch of SkyHigh Memory took place on April 1, 2019. Since then, SkyHigh Memory supplies its high performance, non-volatile Flash Memory products to customers worldwide. From 2012, when SkyHigh's SLC NAND product families were launched under Spansion banner, the team has sold over 200M devices to leading customers in each of its target markets.
SkyHigh Memory Main Products

SLC NAND

SecureNAND

ONFI SLC [Single Level Cell]

e.MMC

NAND BASE MCP

SPI NAND

NAND Flash

SK Hynix

Cypress
SkyHigh Memory Featured Parts (2023/10/2 Update)
More
We are a quality focused industry leader in supplying hard to find, long lead-time, end-of-life (EOL) and obsolete SkyHigh Memory electronic components.
What We Do
We stocks, sources, and distributes SkyHigh Memory electronic components to manufacturers of electronic products across a variety of industries.

Quality is Always Our Highest Priority
Our quality control procedures ensure you get the highest quality SkyHigh Memory parts, free of any substandard which can be prevalent within the electronics industry.

Navigate Sourcing Dilemmas
Our component sourcing team and internal data analytics crew are always working hard to find valuable opportunities for our customers and their key components for cost down spot buys.





ELECTRONIC COMPONENTS DISTRIBUTOR | NHE Electronics is committed to always being one of our customers' favorite suppliers.