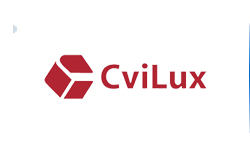 Founded in 1990, CviLux dedicates in manufacturing & selling Connectors, FFC, and Wire Harnesses. Our products are mainly for the application of consumer electronics, computers, communication and electro-optical industry. CviLux headquarters with high-precision automatic production line is located in Tamsui, Taipei and operates totally 7 plants at Tamsui in Taiwan, Dongguan, Suzhou, Chongqing and Hefei in China and Laos to meet worldwide delivery trend. CviLux products have been distributed through European, Asian and American markets. With the efficient information system & global organization ability, CviLux provides good local service worldwide. CviLux will keep extending overseas sales network and co-operating with world- famous enterprises on OBM / ODM / OEM cases.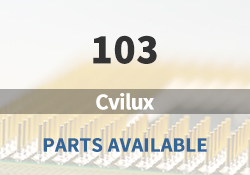 Cvilux Main Products

Connector

Flat Flexible Cable

Cable Assembly

Wiring Harness

PCBA Turnkey Solution

Board To Board Male Header Connectors

Board To Board Female Header Connectors

CCFL Connector

Coaxial Connectors
Cvilux Featured Parts (2023/12/8 Update)
More
We are a quality focused industry leader in supplying hard to find, long lead-time, end-of-life (EOL) and obsolete Cvilux electronic components.
What We Do
We stocks, sources, and distributes Cvilux electronic components to manufacturers of electronic products across a variety of industries.

Quality is Always Our Highest Priority
Our quality control procedures ensure you get the highest quality Cvilux parts, free of any substandard which can be prevalent within the electronics industry.

Navigate Sourcing Dilemmas
Our component sourcing team and internal data analytics crew are always working hard to find valuable opportunities for our customers and their key components for cost down spot buys.





In addition to
Cvilux
, we also focus on the following brands:
ELECTRONIC COMPONENTS DISTRIBUTOR | NHE Electronics is committed to always being one of our customers' favorite suppliers.