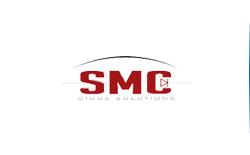 SMC Diode Solutions (SMC) was founded in 1997. SMC's products (formerly sold under the Sensitron Semiconductor brand name) are sold for a variety of applications in the commercial market including LCD displays, telecom equipment, power supplies, industrial and aircraft industries which have demanding reliability and quality requirements. SMC manufacture and design our own products which are widely accepted in both domestic and international markets. SMC follow rigorous qualification standards from large aerospace, communication, and consumer electronics suppliers that are known world-wide for both their superior products and within the industry for their exceptionally demanding supplier qualification teams. SMC are ISO9001, ISO14001 and TS16949 qualified.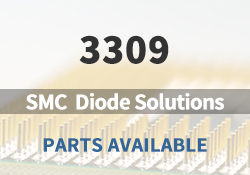 SMC Diode Solutions Main Products

Bridge Rectifiers | Diodes

Standard Rectifiers | Thyristor

Fast Recovery Rectifiers

Ultra Fast Recovery Rectifiers

Schottky Rectifiers

Ultra Low VF Trench Schottky Rectifiers

TVS Arrays | ESD Protection Devices

Transient Voltage Suppressors

Zener Diodes | Power Modules
SMC Diode Solutions Featured Parts (2023/6/9 Update)
More
We are a quality focused industry leader in supplying hard to find, long lead-time, end-of-life (EOL) and obsolete SMC Diode Solutions electronic components.
What We Do
We stocks, sources, and distributes SMC Diode Solutions electronic components to manufacturers of electronic products across a variety of industries.

Quality is Always Our Highest Priority
Our quality control procedures ensure you get the highest quality SMC Diode Solutions parts, free of any substandard which can be prevalent within the electronics industry.

Navigate Sourcing Dilemmas
Our component sourcing team and internal data analytics crew are always working hard to find valuable opportunities for our customers and their key components for cost down spot buys.





ELECTRONIC COMPONENTS DISTRIBUTOR | NHE Electronics is committed to always being one of our customers' favorite suppliers.