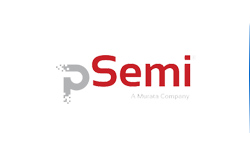 At pSemi, we design and manufacture innovative semiconductor solutions. pSemi take what "can't be done" and transform it into an industry first. Whether it is a cutting-edge design technique, a transformative architecture or a novel technology platform, our team explores new ways to make electronics smaller, thinner, faster and more efficient. pSemi's RF, power management and sensor products are designed into devices that are used by millions of people worldwide. You'll find our integrated circuits in your smartphone, your cable modem, your laptop and your neighborhood's new 5G base station.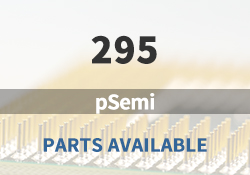 Peregrine Semiconductor Main Products

RF Switches

RF Attenuators

RF Tx/Rx Modules

RF Phase & Amplitude Control

RF Mixers & Limiters

Power Management
Peregrine Semiconductor Featured Parts (2023/12/8 Update)
More
We are a quality focused industry leader in supplying hard to find, long lead-time, end-of-life (EOL) and obsolete Peregrine Semiconductor electronic components.
What We Do
We stocks, sources, and distributes Peregrine Semiconductor electronic components to manufacturers of electronic products across a variety of industries.

Quality is Always Our Highest Priority
Our quality control procedures ensure you get the highest quality Peregrine Semiconductor parts, free of any substandard which can be prevalent within the electronics industry.

Navigate Sourcing Dilemmas
Our component sourcing team and internal data analytics crew are always working hard to find valuable opportunities for our customers and their key components for cost down spot buys.





ELECTRONIC COMPONENTS DISTRIBUTOR | NHE Electronics is committed to always being one of our customers' favorite suppliers.