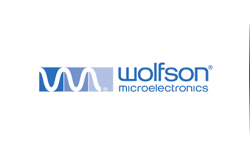 Wolfson Microelectronics plc is a global leader in the supply of high performance, mixed-signal semiconductor devices and audio solutions to the consumer electronics market. In the home, in the office and on the move, Wolfson's innovative technology can be found at the heart of many of the world's leading digital consumer goods, including premier hi-fi equipment, smartphones, mobile phones, tablet computers, MP3 players, televisions, digital still cameras and gaming. Wolfson's headquarters are located in Edinburgh, UK. Wolfson's customers are located worldwide, and so is Wolfson, with design centers, sales offices, applications teams and engineering expertise across Europe, the US, Australia and Asia.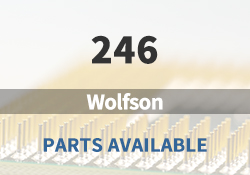 Wolfson Main Products

Audio Amplifiers | Voice Processors

Volume Controls

Haptic Drivers

Interfaces and Sample Rate Converters

Audio DSPs

Audio Clock Generation and Jitter Reduction

Audio Codecs

Audio D/A Converters

Audio A/D Converters
Wolfson Featured Parts (2023/12/8 Update)
More
We are a quality focused industry leader in supplying hard to find, long lead-time, end-of-life (EOL) and obsolete Wolfson electronic components.
What We Do
We stocks, sources, and distributes Wolfson electronic components to manufacturers of electronic products across a variety of industries.

Quality is Always Our Highest Priority
Our quality control procedures ensure you get the highest quality Wolfson parts, free of any substandard which can be prevalent within the electronics industry.

Navigate Sourcing Dilemmas
Our component sourcing team and internal data analytics crew are always working hard to find valuable opportunities for our customers and their key components for cost down spot buys.





In addition to
Wolfson
, we also focus on the following brands:
ELECTRONIC COMPONENTS DISTRIBUTOR | NHE Electronics is committed to always being one of our customers' favorite suppliers.