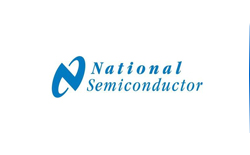 Now National Semiconductor is part of Texas Instruments Incorporated (TI). National Semiconductor (NSC) is a leader in power management technology. Known for its easy-to-use analog integrated circuits and world-class supply chain, National's high-performance analog products enable its customers' systems to be more energy efficient. Headquartered in Santa Clara, Calif., National reported sales of $1.42 billion for fiscal 2010. Each company has unique strengths. Among them are the breadth of TI's 30,000 analog products, extensive customer reach, and industry-leading manufacturing including the world's first 300-millimeter analog factory. National brings a portfolio of 12,000 analog products, a strong position with customers in the industrial power market, and excellent customer design tools. Upon close of the transaction, National becomes part of TI's analog segment, and sales of analog semiconductors will represent almost 50 percent of TI's revenue.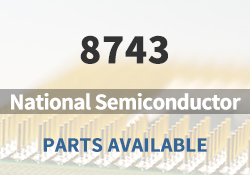 National Semiconductor Main Products

Power management

AC/DC & isolated DC/DC switching regulators

Battery management ICs

DC/DC switching regulators

Digital power ICs

Gate drivers

LED drivers

MOSFETs

Power switches
National Semiconductor Featured Parts (2023/10/1 Update)
More
We are a quality focused industry leader in supplying hard to find, long lead-time, end-of-life (EOL) and obsolete National Semiconductor electronic components.
What We Do
We stocks, sources, and distributes National Semiconductor electronic components to manufacturers of electronic products across a variety of industries.

Quality is Always Our Highest Priority
Our quality control procedures ensure you get the highest quality National Semiconductor parts, free of any substandard which can be prevalent within the electronics industry.

Navigate Sourcing Dilemmas
Our component sourcing team and internal data analytics crew are always working hard to find valuable opportunities for our customers and their key components for cost down spot buys.





ELECTRONIC COMPONENTS DISTRIBUTOR | NHE Electronics is committed to always being one of our customers' favorite suppliers.