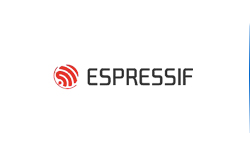 Espressif Systems is a public multinational, fabless semiconductor company established in 2008, with offices in China, the Czech Republic, India, Singapore and Brazil. We have a passionate team of engineers and scientists from all over the world, focused on developing cutting-edge wireless communication, low-power, AIoT solutions. We have created the popular ESP8266, ESP32, ESP32-S, ESP32-C and ESP32-H series of chips, modules and development boards. By leveraging wireless computing, we provide green, versatile and cost-effective chipsets. We are committed to offering solutions that are secure, robust and power-efficient. At the same time, by open-sourcing our technology and solutions, we aim to enable developers to use Espressif's solutions globally and build their own smart-connected devices.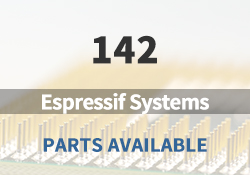 Espressif Systems Main Products

SoCs

Wi-Fi & Bluetooth Modules

Development Boards

ESP32-S Series

ESP32-S2 Series

ESP32-C Series

ESP32 Series

ESP8266 Series

ESP32-DevKitC
Espressif Systems Featured Parts (2023/12/8 Update)
More
We are a quality focused industry leader in supplying hard to find, long lead-time, end-of-life (EOL) and obsolete Espressif Systems electronic components.
What We Do
We stocks, sources, and distributes Espressif Systems electronic components to manufacturers of electronic products across a variety of industries.

Quality is Always Our Highest Priority
Our quality control procedures ensure you get the highest quality Espressif Systems parts, free of any substandard which can be prevalent within the electronics industry.

Navigate Sourcing Dilemmas
Our component sourcing team and internal data analytics crew are always working hard to find valuable opportunities for our customers and their key components for cost down spot buys.





ELECTRONIC COMPONENTS DISTRIBUTOR | NHE Electronics is committed to always being one of our customers' favorite suppliers.