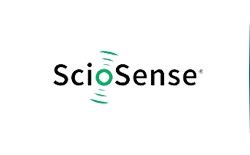 Although ScioSense was founded in 2019, our historical footprint is much larger. Established as a joint venture between AMS (49%) and Wise Road Capital (51%), the experience and knowledge of AMS is incorporated in ScioSense. This even dates back to the times of ACAM and Applied Sensors. Wise Road Capital provides in-depth knowledge of the market and sufficient funding to ensure a stable and capable company. With a solid track record and a strong focus on environmental, flow and pressure sensor solutions for the global market we are more than ready and capable to provide the market with innovative solutions.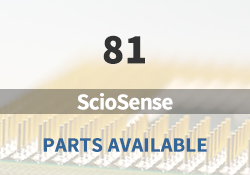 ScioSense Main Products

Environmental Sensors

Flow Sensing

Sensor Solutions for the Automotive

Precision Time Measurement

Wireless Sensor nodes

Sensor Interfaces
ScioSense Featured Parts (2023/12/8 Update)
More
We are a quality focused industry leader in supplying hard to find, long lead-time, end-of-life (EOL) and obsolete ScioSense electronic components.
What We Do
We stocks, sources, and distributes ScioSense electronic components to manufacturers of electronic products across a variety of industries.

Quality is Always Our Highest Priority
Our quality control procedures ensure you get the highest quality ScioSense parts, free of any substandard which can be prevalent within the electronics industry.

Navigate Sourcing Dilemmas
Our component sourcing team and internal data analytics crew are always working hard to find valuable opportunities for our customers and their key components for cost down spot buys.





In addition to
ScioSense
, we also focus on the following brands:
ELECTRONIC COMPONENTS DISTRIBUTOR | NHE Electronics is committed to always being one of our customers' favorite suppliers.