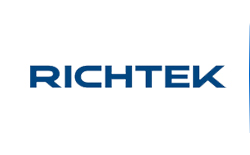 Richtek Technology Corporation is one of the world's leading analog IC companies. The company consistently delivers inventive power management solutions that improve the performance of consumer electronics, computers, and communications equipment. Richtek adds value to end equipment by synthesizing technological innovation, uncompromised quality, and devotion to customer service. Founded in 1998, the Company is headquartered in Taiwan with additional offices in Asia, the U.S., and Europe.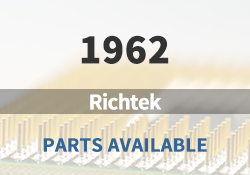 Richtek Main Products

AC-DC | Audio

Battery Management | BLDC Motor Drivers

Gate Drivers & DrMOS | LED Drivers

LCD & OLED Display Power | PMICs

Linear Regulators | Memory Power Solutions

Sensors | Vcore

Switches | Switching Regulators

USB Type-C & PD Solutions

Supervisors & Reset ICs
Richtek Featured Parts (2023/12/8 Update)
More
We are a quality focused industry leader in supplying hard to find, long lead-time, end-of-life (EOL) and obsolete Richtek electronic components.
What We Do
We stocks, sources, and distributes Richtek electronic components to manufacturers of electronic products across a variety of industries.

Quality is Always Our Highest Priority
Our quality control procedures ensure you get the highest quality Richtek parts, free of any substandard which can be prevalent within the electronics industry.

Navigate Sourcing Dilemmas
Our component sourcing team and internal data analytics crew are always working hard to find valuable opportunities for our customers and their key components for cost down spot buys.





In addition to
Richtek
, we also focus on the following brands:
ELECTRONIC COMPONENTS DISTRIBUTOR | NHE Electronics is committed to always being one of our customers' favorite suppliers.