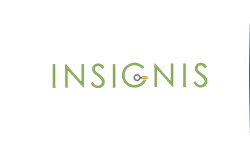 At Insignis, we've taken our more than 25 years in DRAM design and manufacturing in another direction. We work with OEMs who value stability in supply, price, and process - OEMs who make products sold on quality and reliability instead of designed obsolescence. Insignis Technology partner with OEMs who power the infrastructure that keeps the world running, and our goal is to remove the risk of long term support requirements.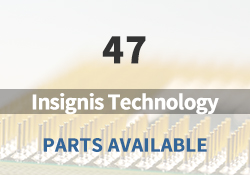 Insignis Technology Main Products

DRAM | EMMC

SDR (Single Data Rate) Synchronous DRAM

DDR (Double Data Rate) Synchronous DRAM

DDR2 Synchronous DRAM

DDR3/3L* Synchronous DRAM

DDR4 Synchronous DRAM
Insignis Technology Featured Parts (2023/12/8 Update)
More
We are a quality focused industry leader in supplying hard to find, long lead-time, end-of-life (EOL) and obsolete Insignis Technology electronic components.
What We Do
We stocks, sources, and distributes Insignis Technology electronic components to manufacturers of electronic products across a variety of industries.

Quality is Always Our Highest Priority
Our quality control procedures ensure you get the highest quality Insignis Technology parts, free of any substandard which can be prevalent within the electronics industry.

Navigate Sourcing Dilemmas
Our component sourcing team and internal data analytics crew are always working hard to find valuable opportunities for our customers and their key components for cost down spot buys.





ELECTRONIC COMPONENTS DISTRIBUTOR | NHE Electronics is committed to always being one of our customers' favorite suppliers.