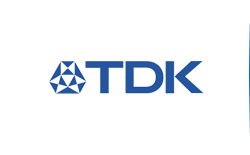 TDK was founded in 1935 to commercialize ferrite, a magnetic material. The innovation of TDK's founder created great value to the world that had not existed before. He believed strongly in the potential of ferrite and built a venture business with origins at the Tokyo Institute of Technology even though the new material's wide-ranging uses were yet to be discovered. TDK has continued to create products with originality and a high level of value through manufacturing excellence —Monozukuri— making use of the five core technologies of materials technology starting with ferrite; process technology to maximize all of a material's properties; evaluation and simulation technology; production engineering technology; and product design technology.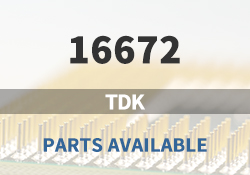 TDK Main Products

Capacitors | Inductors (Coils)

EMC Components | RF Components

Transformers | Wireless Power Transfer

Voltage / Current / Temperature Protection Devices

Ceramic Switching / Heating, Piezo Components, Buzzers and Microphones

Micro Modules (Substrates with Built-in ICs, Products Utilizing with SESUB)

Power Supplies | Magnets

Flash Storages | HDD Heads

Application Specific IC (ASIC) Development and Supply
TDK Featured Parts (2023/12/8 Update)
More
We are a quality focused industry leader in supplying hard to find, long lead-time, end-of-life (EOL) and obsolete TDK electronic components.
What We Do
We stocks, sources, and distributes TDK electronic components to manufacturers of electronic products across a variety of industries.

Quality is Always Our Highest Priority
Our quality control procedures ensure you get the highest quality TDK parts, free of any substandard which can be prevalent within the electronics industry.

Navigate Sourcing Dilemmas
Our component sourcing team and internal data analytics crew are always working hard to find valuable opportunities for our customers and their key components for cost down spot buys.





In addition to
TDK
, we also focus on the following brands:
ELECTRONIC COMPONENTS DISTRIBUTOR | NHE Electronics is committed to always being one of our customers' favorite suppliers.