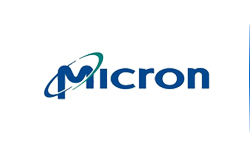 Micron is a world leader in innovative memory solutions that transform how the world uses information. For over 40 years, our company has been instrumental to the world's most significant technology advancements, delivering optimal memory and storage systems for a broad range of applications. Micron's team of trailblazers, dreamers, visionaries and scientists have redefined innovation for more than 40 years while designing and building some of the world's most advanced memory and storage technologies. Micron Technology is a world leader in innovating memory and storage solutions that accelerate the transformation of information into intelligence, inspiring the world to learn, communicate and advance faster than ever. We deliver the world's broadest portfolio of technologies at the core of today's most significant disruptive breakthroughs such as artificial intelligence and autonomous vehicles.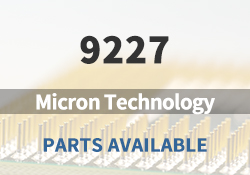 Micron Technology Main Products

DRAM

DRAM Modules

Ultra-Bandwidth Solutions

Managed NAND

Multichip Packages

Memory Cards

NAND Flash

NOR Flash

SSDs
Micron Technology Featured Parts (2023/12/8 Update)
More
We are a quality focused industry leader in supplying hard to find, long lead-time, end-of-life (EOL) and obsolete Micron Technology electronic components.
What We Do
We stocks, sources, and distributes Micron Technology electronic components to manufacturers of electronic products across a variety of industries.

Quality is Always Our Highest Priority
Our quality control procedures ensure you get the highest quality Micron Technology parts, free of any substandard which can be prevalent within the electronics industry.

Navigate Sourcing Dilemmas
Our component sourcing team and internal data analytics crew are always working hard to find valuable opportunities for our customers and their key components for cost down spot buys.





ELECTRONIC COMPONENTS DISTRIBUTOR | NHE Electronics is committed to always being one of our customers' favorite suppliers.