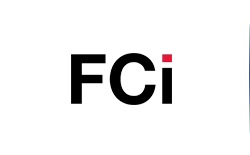 FCI Asia Pte Ltd is a global leader in interconnect solutions for the telecom, datacom, wireless communications and industrial markets. FCI is headquartered Singapore and has approximately 7,400 employees worldwide. FCI Basics Products provides a modular interconnection platform of high quality and innovative solutions with a fast and competitive service model that helps to increase the competitiveness of our customer's equipment. FCI's solutions include Wire-to-Board, Board-to-Board, Input/Output and FFC/FPC. Basics is present with its full range of products to meet the needs of our customers. FCI offer interconnection systems from 2.54mm pitch down to 0.40mm pitch, supporting speeds up to 32Gb/s. Mezzanine, coplanar, perpendicular configurations and features such as self-aligning and floating capabilities are also available like different stack heights to cover all needs.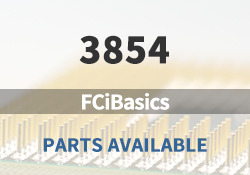 FCi Basics Main Products

Board to Board Connectors

Wire to Board Connectors

FFC/FPC Connectors

Input Output Connectors

High Speed Backplane

Mezzanine

D-Subminiature

High Speed I/O

High Speed I/O Solutions
FCi Basics Featured Parts (2023/12/8 Update)
More
We are a quality focused industry leader in supplying hard to find, long lead-time, end-of-life (EOL) and obsolete FCi Basics electronic components.
What We Do
We stocks, sources, and distributes FCi Basics electronic components to manufacturers of electronic products across a variety of industries.

Quality is Always Our Highest Priority
Our quality control procedures ensure you get the highest quality FCi Basics parts, free of any substandard which can be prevalent within the electronics industry.

Navigate Sourcing Dilemmas
Our component sourcing team and internal data analytics crew are always working hard to find valuable opportunities for our customers and their key components for cost down spot buys.





In addition to
FCi Basics
, we also focus on the following brands:
ELECTRONIC COMPONENTS DISTRIBUTOR | NHE Electronics is committed to always being one of our customers' favorite suppliers.