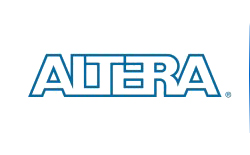 Now Altera is part of Intel. Intel and Altera announced on June 1, 2015, that they had entered into a definitive agreement under which Intel would acquire Altera for $54 per share in an all-cash transaction valued at approximately $16.7 billion. The transaction closed December 28, 2015. The acquisition will couple Intel's leading-edge products and manufacturing process with Altera's leading field-programmable gate array (FPGA) technology. The combination is expected to enable new classes of products that meet customer needs in the data center and Internet of Things (IoT) market segments. Intel plans to offer Altera's FPGA products with Intel Xeon® processors as highly customized, integrated products. The companies also expect to enhance Altera's products through design and manufacturing improvements resulting from Intel's integrated device manufacturing model.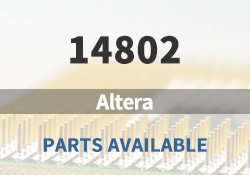 Altera Main Products

Intel® Agilex™ FPGAs and SoC FPGAs

Intel® Stratix® Series

Intel® Arria® Series

Intel® MAX® Series

Intel® Cyclone® Series

Intel® FPGA Configuration Devices
Altera Featured Parts (2023/10/2 Update)
More
We are a quality focused industry leader in supplying hard to find, long lead-time, end-of-life (EOL) and obsolete Altera electronic components.
What We Do
We stocks, sources, and distributes Altera electronic components to manufacturers of electronic products across a variety of industries.

Quality is Always Our Highest Priority
Our quality control procedures ensure you get the highest quality Altera parts, free of any substandard which can be prevalent within the electronics industry.

Navigate Sourcing Dilemmas
Our component sourcing team and internal data analytics crew are always working hard to find valuable opportunities for our customers and their key components for cost down spot buys.





In addition to
Altera
, we also focus on the following brands:
ELECTRONIC COMPONENTS DISTRIBUTOR | NHE Electronics is committed to always being one of our customers' favorite suppliers.