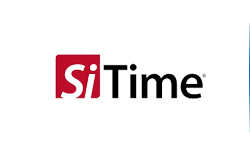 With SiTime's revolutionary silicon MEMS technology, innovative analog, and systems expertise, SiTime deliver products that are transforming the timing market. SiTime MEMS products are produced within the massive multi-sourced silicon supply chain. This enables us to scale rapidly and mitigate inventory issues. SiTime offer a vast range of programmable silicon MEMS timing devices to meet virtually any design need. SiTime's high quality has been proven over the shipment of more than 2 billion units. We have extremely high reliability with failure rates that are less than 1 DPPM, which is amongst the best in the semiconductor industry. This is approximately 50 times better than quartz-based components, which have typical failure rates of 50 DPPM or more.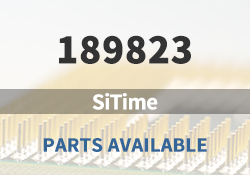 SiTime Main Products

Jitter Cleaners/Network Synchronizers

Clock Generators

MHz Oscillators

MHz Oscillators

Programmable OCXOs

Precision MHz Super-TCXOs

32.768 kHz Oscillators

µPower 1 Hz - 26 MHz

Embedded Resonators
SiTime Featured Parts (2023/12/8 Update)
More
We are a quality focused industry leader in supplying hard to find, long lead-time, end-of-life (EOL) and obsolete SiTime electronic components.
What We Do
We stocks, sources, and distributes SiTime electronic components to manufacturers of electronic products across a variety of industries.

Quality is Always Our Highest Priority
Our quality control procedures ensure you get the highest quality SiTime parts, free of any substandard which can be prevalent within the electronics industry.

Navigate Sourcing Dilemmas
Our component sourcing team and internal data analytics crew are always working hard to find valuable opportunities for our customers and their key components for cost down spot buys.





In addition to
SiTime
, we also focus on the following brands:
ELECTRONIC COMPONENTS DISTRIBUTOR | NHE Electronics is committed to always being one of our customers' favorite suppliers.