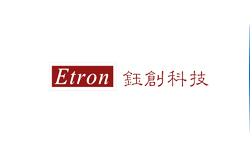 Etron Technology, Inc. (Taiwan GTSM: 5351) is a world-class fabless IC design and product company founded in February 1991, specializing in buffer memory and system-on-chips. Etron pioneered Taiwan's "National Sub-micron Project" and helped develop Taiwan's first 8-inch wafer sub-micron technology, building a solid foundation for the DRAM and SRAM industries in Taiwan. As a publicly-traded company headquartered in Taiwan, Etron strives to bridge the borders between the Asia-Pacific region and the international marketplace. As a leading manufacturer of buffer memories, Etron offers cutting-edge Known-Good-Die-Memory (KGDM) and Consumer Electronic DRAM (CEDRAM). Etron's full line of Specialty Buffer DRAM chips - available in densities ranging from 8Mb, 1Gb, 2Gb to 4Gb - is designed to ensure high processing speeds and low-power consumption for AIOT, Display Panel, VR/AR, Robot, Automobile, Communication and Computer applications.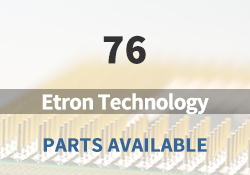 Etron Technology Main Products

Memory ICs

SPI NAND

System ICs

KGDM

DRAM

D3FS

USB3.0 Host Controllers

USB3.0 Flash Drive Controllers

Webcam Controllers
Etron Technology Featured Parts (2023/6/7 Update)
More
We are a quality focused industry leader in supplying hard to find, long lead-time, end-of-life (EOL) and obsolete Etron Technology electronic components.
What We Do
We stocks, sources, and distributes Etron Technology electronic components to manufacturers of electronic products across a variety of industries.

Quality is Always Our Highest Priority
Our quality control procedures ensure you get the highest quality Etron Technology parts, free of any substandard which can be prevalent within the electronics industry.

Navigate Sourcing Dilemmas
Our component sourcing team and internal data analytics crew are always working hard to find valuable opportunities for our customers and their key components for cost down spot buys.





ELECTRONIC COMPONENTS DISTRIBUTOR | NHE Electronics is committed to always being one of our customers' favorite suppliers.