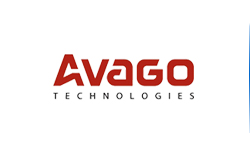 Now Avago Technologies is part of Broadcom. Avago Technologies is a leading supplier of analog interface components for communications, industrial and consumer applications. By leveraging its core competencies in III-V compound and silicon semiconductor design and processing, Avago produces highly efficient, high-quality products. With a global employee presence, Avago provides an extensive range of analog, mixed-signal and optoelectronic components and subsystems to more than 40,000 customers. Backed by strong customer service support, Avago's products serve four diverse end markets: industrial and automotive, wired infrastructure, wireless communications, and computer peripherals. Avago's heritage of technical innovation dates back 40 years to its Hewlett-Packard roots.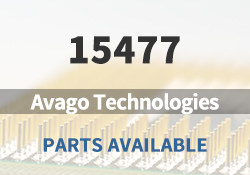 Avago Technologies Main Products

Fiber Optic Modules and Components

Optical Components for Broadband Networking

High-Speed Networking Fiber Optics

Motion Control Encoders

Integrated Circuits

LEDs and Displays

Optocouplers and Opto-Isolators

Industrial Plastic Optocouplers

Optical Sensors
Avago Technologies Featured Parts (2023/12/8 Update)
More
We are a quality focused industry leader in supplying hard to find, long lead-time, end-of-life (EOL) and obsolete Avago Technologies electronic components.
What We Do
We stocks, sources, and distributes Avago Technologies electronic components to manufacturers of electronic products across a variety of industries.

Quality is Always Our Highest Priority
Our quality control procedures ensure you get the highest quality Avago Technologies parts, free of any substandard which can be prevalent within the electronics industry.

Navigate Sourcing Dilemmas
Our component sourcing team and internal data analytics crew are always working hard to find valuable opportunities for our customers and their key components for cost down spot buys.





ELECTRONIC COMPONENTS DISTRIBUTOR | NHE Electronics is committed to always being one of our customers' favorite suppliers.