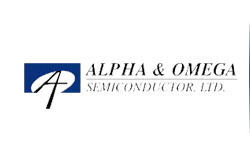 Alpha and Omega Semiconductor (AOS) is committed to excellence in design, manufacturing, and responsiveness to our customers through the continued development of new technologies, products and innovative solutions. We bring to the market devices designed to benefit our customers by meeting their product specific needs. AOS pride ourselves in our expertise in all areas of power semiconductor technology and business operations. AOS have developed extensive intellectual property and technical knowledge that encompasses the latest advancements in the power semiconductor industry, which enables AOS to introduce innovative products to address the increasingly complex power requirements of advanced electronics. AOS differentiates itself by integrating its Discrete and IC semiconductor process technology, product design, and advanced packaging know-how to develop high performance power management solutions.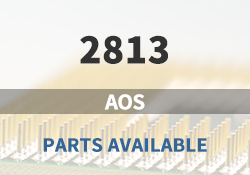 Alpha and Omega Semiconductor Main Products

MOSFETs

IGBTs

Power ICs

IPMs

TVS

Wide Bandgap (SiC/GaN)

EZBuck™: DC-DC Buck Regulators

EZPower™: Smart Load Switches

DrMOS + Smart Power Stage (SPS)
Alpha and Omega Semiconductor Featured Parts (2023/10/2 Update)
More
We are a quality focused industry leader in supplying hard to find, long lead-time, end-of-life (EOL) and obsolete Alpha and Omega Semiconductor electronic components.
What We Do
We stocks, sources, and distributes Alpha and Omega Semiconductor electronic components to manufacturers of electronic products across a variety of industries.

Quality is Always Our Highest Priority
Our quality control procedures ensure you get the highest quality AOS parts, free of any substandard which can be prevalent within the electronics industry.

Navigate Sourcing Dilemmas
Our component sourcing team and internal data analytics crew are always working hard to find valuable opportunities for our customers and their key components for cost down spot buys.





ELECTRONIC COMPONENTS DISTRIBUTOR | NHE Electronics is committed to always being one of our customers' favorite suppliers.