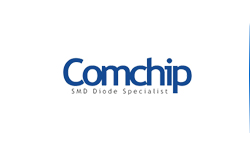 Established in 2000, Comchip strives to become the leading global semiconductor solution provider, delivering solutions and support with cost and quality advantages. Based in Taiwan, Comchip is constantly expanding in key locations around the world to provide direct, superior customer service, with sales offices located in China, Silicon Valley and New York. With innovative research and patented manufacturing capabilities, Comchip offers products including bridge rectifiers, fast efficient rectifiers, switching diodes, Zener diodes, Schottky diodes, TVS and ESD surge protectors. Recent expansion of product offering also includes power semiconductor devices including transistor and MOSFET solutions.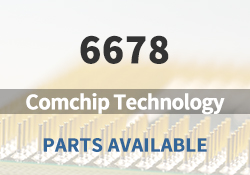 Comchip Technology Main Products

Load Dump Protection TVS

General Purpose Rectifier

TVS | Halogen Free Zener Diodes

Small Signal Transistor

Halogen Free MOSFET

ESD Suppressor Array

Fast Recovery Rectifiers

Trench Schottky Rectifier

Bridge Rectifiers
Comchip Technology Featured Parts (2023/12/8 Update)
More
We are a quality focused industry leader in supplying hard to find, long lead-time, end-of-life (EOL) and obsolete Comchip Technology electronic components.
What We Do
We stocks, sources, and distributes Comchip Technology electronic components to manufacturers of electronic products across a variety of industries.

Quality is Always Our Highest Priority
Our quality control procedures ensure you get the highest quality Comchip Technology parts, free of any substandard which can be prevalent within the electronics industry.

Navigate Sourcing Dilemmas
Our component sourcing team and internal data analytics crew are always working hard to find valuable opportunities for our customers and their key components for cost down spot buys.





ELECTRONIC COMPONENTS DISTRIBUTOR | NHE Electronics is committed to always being one of our customers' favorite suppliers.