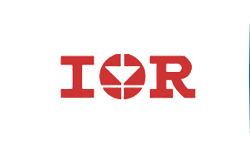 Now International Rectifier (IR) is part of Infineon. International Rectifier Corporation (IR) is a world leader in power management technology. IR's analog, digital, and mixed signal ICs, and other advanced power management products, enable high performance computing and save energy in a wide variety of business and consumer applications. Leading manufacturers of computers, energy efficient appliances, lighting, automobiles, satellites, aircraft, and defense systems rely on IR's power management solutions to power their next generation products. By the integration of International Rectifier, Infineon complements its offerings and will be able to provide customers with an even broader range of innovative products and services. Infineon will also benefit significantly from greater economies of scale as well as a larger regional footprint.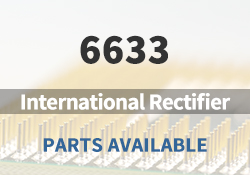 International Rectifier Main Products

Low-power, Energy-efficient IGBTs

Intelligent Power Modules

Power MOSFETs

Digital Power Management ICs

DC-DC Conversion

Solid State Switching

Power Devices and Modules

Motor Control

HiRel Products
International Rectifier Featured Parts (2023/12/8 Update)
More
We are a quality focused industry leader in supplying hard to find, long lead-time, end-of-life (EOL) and obsolete International Rectifier electronic components.
What We Do
We stocks, sources, and distributes International Rectifier electronic components to manufacturers of electronic products across a variety of industries.

Quality is Always Our Highest Priority
Our quality control procedures ensure you get the highest quality International Rectifier parts, free of any substandard which can be prevalent within the electronics industry.

Navigate Sourcing Dilemmas
Our component sourcing team and internal data analytics crew are always working hard to find valuable opportunities for our customers and their key components for cost down spot buys.





ELECTRONIC COMPONENTS DISTRIBUTOR | NHE Electronics is committed to always being one of our customers' favorite suppliers.