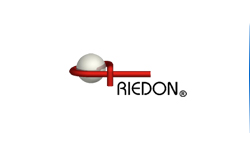 Riedon has been committed to bringing the best custom, high quality resistive solutions to customers around the globe since 1960. Riedon provides wirewound and high precision resistors to the most unique and original manufacturers of cutting edge technical solutions. Our superior solutions are designed to off the extreme stability throughout the functionality of the original equipment needs. This includes environments that involve extreme temperature changes. We can design any solution required for any custom product requirements, delivered faster than anyone else in the industry. Check out our track record and you will discover that we offer only excellence with adherence to the highest standards for manufacturing as well as customer service. Riedon offers these types of resistive solutions: precision wirewound, current sense, high surge, high pulse, surface mount and power resistors.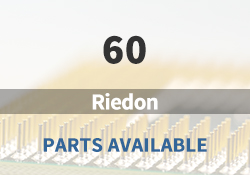 Riedon Main Products

Surface Mount Resistor

High Pulse Resistor

High Power & TO Type Resistor

High Voltage Resistor

Current Sense / Shunt Resistors

Precision Resistor

Current Sense Shunts

Wirewound Resistor

Leaded Resistor
Riedon Featured Parts (2023/10/2 Update)
More
We are a quality focused industry leader in supplying hard to find, long lead-time, end-of-life (EOL) and obsolete Riedon electronic components.
What We Do
We stocks, sources, and distributes Riedon electronic components to manufacturers of electronic products across a variety of industries.

Quality is Always Our Highest Priority
Our quality control procedures ensure you get the highest quality Riedon parts, free of any substandard which can be prevalent within the electronics industry.

Navigate Sourcing Dilemmas
Our component sourcing team and internal data analytics crew are always working hard to find valuable opportunities for our customers and their key components for cost down spot buys.





In addition to
Riedon
, we also focus on the following brands:
ELECTRONIC COMPONENTS DISTRIBUTOR | NHE Electronics is committed to always being one of our customers' favorite suppliers.