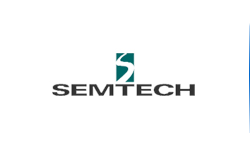 Semtech Corporation is a leading global supplier of high performance analog and mixed-signal semiconductors and advanced algorithms for infrastructure, high-end consumer and industrial equipment. Semtech have 60 years of experience designing and manufacturing proprietary platforms differentiated by innovation, size, efficiency, performance, and reach. Semtech's balanced portfolio of semiconductor products is used by original equipment manufacturers and their suppliers for automotive, broadcast equipment, data centers, passive optical networks (PONs), industrial, Internet of Things (IoT), LCD TVs, smartphones, tablets, wearables, and wireless infrastructure applications.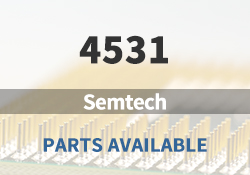 Semtech Main Products

Circuit Protection

Wireless Charging

Smart Sensing

Power Management

Signal Integrity

Wireless RF

Broadcast Video

Professional AV

High Reliability
Semtech Featured Parts (2023/12/8 Update)
More
We are a quality focused industry leader in supplying hard to find, long lead-time, end-of-life (EOL) and obsolete Semtech electronic components.
What We Do
We stocks, sources, and distributes Semtech electronic components to manufacturers of electronic products across a variety of industries.

Quality is Always Our Highest Priority
Our quality control procedures ensure you get the highest quality Semtech parts, free of any substandard which can be prevalent within the electronics industry.

Navigate Sourcing Dilemmas
Our component sourcing team and internal data analytics crew are always working hard to find valuable opportunities for our customers and their key components for cost down spot buys.





In addition to
Semtech
, we also focus on the following brands:
ELECTRONIC COMPONENTS DISTRIBUTOR | NHE Electronics is committed to always being one of our customers' favorite suppliers.