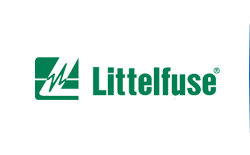 Headquartered in Chicago, Illinois, United States, Littelfuse was founded in 1927. After decades of innovation and through strategic acquisitions, Littelfuse developed the broadest and deepest circuit protection portfolio in the world. Littelfuse is an industrial technology manufacturing company empowering a sustainable, connected, and safer world. Across more than 15 countries, and with 12,000 global associates, Littelfuse partner with customers to design and deliver innovative, reliable solutions. Serving over 100,000 end customers, Littelfuse's products are found in a variety of industrial, transportation, and electronics end markets—everywhere, every day.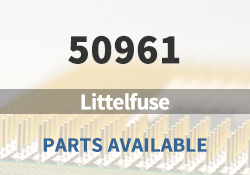 Littelfuse Main Products

Fuses

Automotive Sensors

LED Protectors

TVS Diodes

Polymer ESD Suppressors

SIDACtor Protection Thyristors

Power Semiconductors

Integrated Circuits

EMC Components
Littelfuse Featured Parts (2023/12/8 Update)
More
We are a quality focused industry leader in supplying hard to find, long lead-time, end-of-life (EOL) and obsolete Littelfuse electronic components.
What We Do
We stocks, sources, and distributes Littelfuse electronic components to manufacturers of electronic products across a variety of industries.

Quality is Always Our Highest Priority
Our quality control procedures ensure you get the highest quality Littelfuse parts, free of any substandard which can be prevalent within the electronics industry.

Navigate Sourcing Dilemmas
Our component sourcing team and internal data analytics crew are always working hard to find valuable opportunities for our customers and their key components for cost down spot buys.





In addition to
Littelfuse
, we also focus on the following brands:
ELECTRONIC COMPONENTS DISTRIBUTOR | NHE Electronics is committed to always being one of our customers' favorite suppliers.