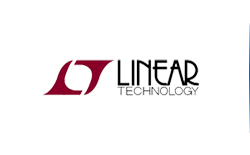 Now Linear Technology is part of Analog Devices. Linear Technology, a member of the S&P 500, has been designing, manufacturing and marketing a broad line of high performance analog integrated circuits for major companies worldwide for over three decades. The company's products provide an essential bridge between our analog world and the digital electronics in communications, networking, industrial, automotive, computer, medical, instrumentation, consumer, and military and aerospace systems. The combination of Analog Devices and Linear Technology brings together two of the strongest business and technology franchises in the semiconductor industry. Highly complementary product portfolios create the industry's most comprehensive suite of high-performance analog offerings and expand Analog Devices' total addressable market to $14 billion from $8 billion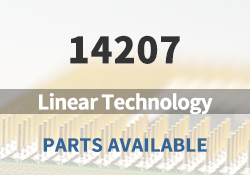 Linear Technology Main Products

Power Management

Data Conversion

Signal Conditioning

RF and Interface ICS

µModule Regulators

Wireless Sensor Network Products

A/D Converters (ADC)

D/A Converters (DAC)

Switching Regulators
Linear Technology Featured Parts (2023/12/8 Update)
More
We are a quality focused industry leader in supplying hard to find, long lead-time, end-of-life (EOL) and obsolete Linear Technology electronic components.
What We Do
We stocks, sources, and distributes Linear Technology electronic components to manufacturers of electronic products across a variety of industries.

Quality is Always Our Highest Priority
Our quality control procedures ensure you get the highest quality Linear Technology parts, free of any substandard which can be prevalent within the electronics industry.

Navigate Sourcing Dilemmas
Our component sourcing team and internal data analytics crew are always working hard to find valuable opportunities for our customers and their key components for cost down spot buys.





ELECTRONIC COMPONENTS DISTRIBUTOR | NHE Electronics is committed to always being one of our customers' favorite suppliers.