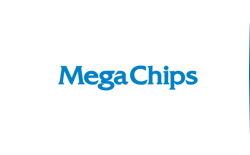 Enabling everyday life through innovation, MegaChips is a semiconductor leader whose technology transforms the world we live in by helping each one of us achieve healthier, safer and more fulfilling lives. Leveraging decades of technology excellence, partnerships and acquisitions, we are shaping the next wave of the digital revolution, adding significant value for businesses and consumers in the areas of Internet of Things, displays, enterprise, and mobile computing all around the world.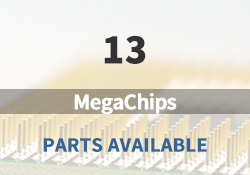 MegaChips Main Products

BPL / Broadband Power-line

AFE Analog Front End

LCD Timing Controller

ASIC for 5G RU

HD-PLC Technology

HD-PLC for Smart Homes

HD-PLC for Smart Buildings

HD-PLC for Smart Cities

HD-PLC for LON Architecture
MegaChips Featured Parts (2023/12/8 Update)
More
We are a quality focused industry leader in supplying hard to find, long lead-time, end-of-life (EOL) and obsolete MegaChips electronic components.
What We Do
We stocks, sources, and distributes MegaChips electronic components to manufacturers of electronic products across a variety of industries.

Quality is Always Our Highest Priority
Our quality control procedures ensure you get the highest quality MegaChips parts, free of any substandard which can be prevalent within the electronics industry.

Navigate Sourcing Dilemmas
Our component sourcing team and internal data analytics crew are always working hard to find valuable opportunities for our customers and their key components for cost down spot buys.





In addition to
MegaChips
, we also focus on the following brands:
ELECTRONIC COMPONENTS DISTRIBUTOR | NHE Electronics is committed to always being one of our customers' favorite suppliers.