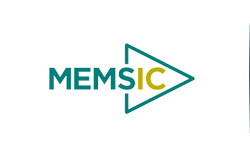 MEMSIC founded in 1999, headquartered in Tianjin of China. With R&D facilities in San Jose, Wuxi, Shanghai, and manufacturing, packaging and testing facilities in Wuxi and Shanghai of China. The sales network covers Asia-Pacific, America, Europe, Africa and Middle East. MEMSIC is the world's leader of MEMS technology and sensing solutions. MEMSIC's technology connects the real world with the digital world, and through the perception of displacement and movement changes in the physical world, it provides people with a more intelligent, reliable and safe experience. As one of the few companies that realize large-scale industrial production of high-end MEMS devices and system products, MEMSIC has accumulated deep technology and experience in the field of MEMS sensors, and is committed to continuously expanding and enriching its product line in Hall sensors and other fields.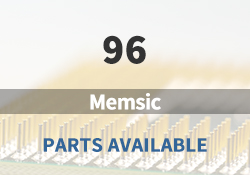 Memsic Main Products

Magnetometer

Thermal Accelerometer

Capacitive Accelerometer

Hall Switch

MEMS sensors

Micro-Electro-Mechanical System
Memsic Featured Parts (2023/12/8 Update)
More
We are a quality focused industry leader in supplying hard to find, long lead-time, end-of-life (EOL) and obsolete Memsic electronic components.
What We Do
We stocks, sources, and distributes Memsic electronic components to manufacturers of electronic products across a variety of industries.

Quality is Always Our Highest Priority
Our quality control procedures ensure you get the highest quality Memsic parts, free of any substandard which can be prevalent within the electronics industry.

Navigate Sourcing Dilemmas
Our component sourcing team and internal data analytics crew are always working hard to find valuable opportunities for our customers and their key components for cost down spot buys.





In addition to
Memsic
, we also focus on the following brands:
ELECTRONIC COMPONENTS DISTRIBUTOR | NHE Electronics is committed to always being one of our customers' favorite suppliers.