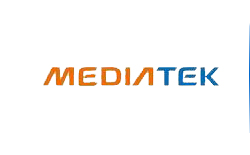 MediaTek is the world's 4th largest global fabless semiconductor company and powers more than 2 billion devices a year. MediaTek lead the market in chipset sales for Smartphone, Smart TVs, Voice Assistant Devices (VAD), Android tablets, feature phones, and optical disc products. MediaTek build chips that are less about connecting people to their devices and more about connecting your devices to what matters. Connecting to the things that shape our lives, makes us smarter, healthier and improve everyday life. Plus MediaTek's chipsets are optimized to run cool and super power-efficient to extend battery life. Always a perfect balance of high performance, power-efficiency, and connectivity.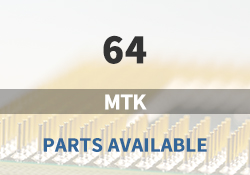 MTK Main Products

Smartphones

Intelligent Home

Networking & Broadband

Internet of Things (IoT)

Laptops & Tablets

Autus-Automotive

MediaTek Dimensity 5G

MediaTek Filogic Wi-Fi 6

MediaTek Helio
MTK Featured Parts (2023/12/8 Update)
More
We are a quality focused industry leader in supplying hard to find, long lead-time, end-of-life (EOL) and obsolete MTK electronic components.
What We Do
We stocks, sources, and distributes MTK electronic components to manufacturers of electronic products across a variety of industries.

Quality is Always Our Highest Priority
Our quality control procedures ensure you get the highest quality MTK parts, free of any substandard which can be prevalent within the electronics industry.

Navigate Sourcing Dilemmas
Our component sourcing team and internal data analytics crew are always working hard to find valuable opportunities for our customers and their key components for cost down spot buys.





In addition to
MTK
, we also focus on the following brands:
ELECTRONIC COMPONENTS DISTRIBUTOR | NHE Electronics is committed to always being one of our customers' favorite suppliers.