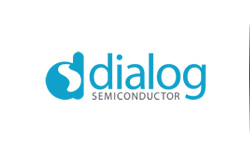 Now Dialog Semiconductor is part of Renesas. Dialog Semiconductor, a wholly owned subsidiary of Renesas Electronics Corporation, is a leading provider of standard and custom integrated circuits (ICs) that power the Internet of Things and Industry 4.0 applications. Dialog's proven expertise propels the next generation of today's devices by providing Battery Management, Bluetooth® low energy, Wi-Fi, Flash memory, and Configurable Mixed-signal ICs, improving power efficiency, reducing charge times, while increasing performance and productivity on the go. With the transaction now closed, Dialog became a wholly owned subsidiary of Renesas. About 2,300 Dialog employees have joined Renesas Group, and the two companies will work together to integrate both businesses.
Dialog Semiconductor Main Products

Power

Programmable Mixed Signal Devices

Connectivity

Audio

Memory

Industrial Edge Computing

Interface/Sensory

Silicon IP

Mixed Signal ASICs
Dialog Semiconductor Featured Parts (2023/12/8 Update)
More
We are a quality focused industry leader in supplying hard to find, long lead-time, end-of-life (EOL) and obsolete Dialog Semiconductor electronic components.
What We Do
We stocks, sources, and distributes Dialog Semiconductor electronic components to manufacturers of electronic products across a variety of industries.

Quality is Always Our Highest Priority
Our quality control procedures ensure you get the highest quality Dialog Semiconductor parts, free of any substandard which can be prevalent within the electronics industry.

Navigate Sourcing Dilemmas
Our component sourcing team and internal data analytics crew are always working hard to find valuable opportunities for our customers and their key components for cost down spot buys.





ELECTRONIC COMPONENTS DISTRIBUTOR | NHE Electronics is committed to always being one of our customers' favorite suppliers.